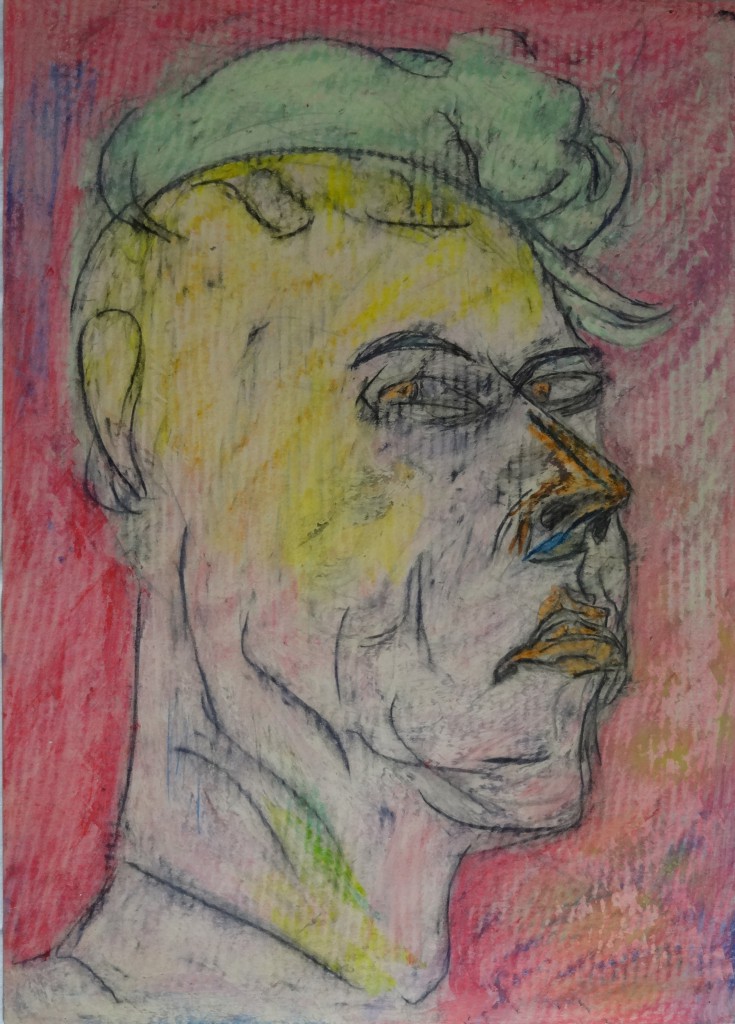 Titel:
Young Man with White Green Quiff
Size:
45 cm 63  cm
Location / Date:
berlin 2011
Material Painting / Frame:

Oil and chalk drawn on photo carton on canvas on frame
Description:

The young man with a white green quiff was originally supposed to be a self portrait. Later the painter preferred to pass it as that of a distant relative as he by no means would have wanted to accept that white green thing to make him look old before his time. The green white quiff was a result of a visit to a gallerist who had found flaw with most the painter´s work. To evade the painter´s aggression the art collector had quick-wittedly grasped a bottle of cleansing agent and poured it over the painter's hair. The agent must have contained an aggressive bleaching factor which soon not only changed the painter´s hair colour but also that of his nose, forehead and chin.
Price on demand
Tel +49 30 (Berlin) 3233426
e-Mail claus.hebell@gmx.de